Archive for Seminars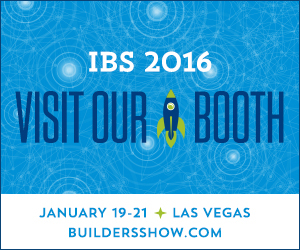 It just seems fitting that as mRELEVANCE celebrates its Lucky 7 anniversary that we will exhibit at the International Builders' Show (IBS)  in Vegas for the first time. Our Lucky 7 themed booth is the perfect way for us to reach existing and prospective clients. IBS, held January 19-21, 2016, is the largest annual light construction show in the world, attracting 50,000 visitors from more than 100 countries each year.  I will be spending much of my time at the show in our booth. I'm really excited about it and hope you will come by #C2665 in nextBUILD to meet the mRELEVANCE team.
We are very excited to exhibit this year, and have been hard at work developing our booth, display, product offerings and of course, swag and giveaways, to offer guests to our booth. Our booth focuses on Return on Investment (ROI) and how mRELEVANCE is a "Safe Bet for Your Marketing Dollars." We will showcase all of our services – social media, public relations, website design, marketing strategy, creative design and more. Visitors to the booth will be able to learn more about our processes/approach to projects and clients.
I will be presenting two sessions this year. And of course, there will be many education sessions and networking opportunities that I won't be missing out on, so I will have lots of backup at the show. mRELEVANCE will be represented by SEVEN team members this year, myself; Mitch Levinson, managing partner; Lauren Cooper, Account Coordinator; Megan Morgan; Graphic Designer; Bryan Nonni, Social Media Manager; Courtney Rogers; Account Manager and Doug Silk, SEO Coordinator. IBS will be a unique, valuable opportunity for our clients from across the Read More→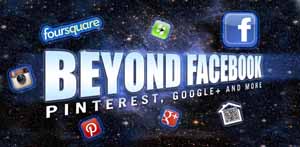 Next week I'm attending the 2013 International Builders Show in Vegas! IBS is always a blast because I get to network and catch-up with my friends from around the country.  Additionally, I am running for Vice Chair of Professional Women in Building. This is an amazing group of women that represent all facets of the industry. It will be a pleasure to work on a national level to represent them!
Finally, I am presenting for the fifth year at the International Builders Show. The first time I presented was in 2009 when I presented "How to Be a Social Media Butterfly." It is kind of crazy to reflect back, but that was the first social media presentation at IBS. Now five shows later, I'm presenting, "Beyond Facebook: Pinterest, Google+ and More" with two fellow MIRMs. This seminar is geared toward those who have Facebook, Twitter and blogging down and are looking for the newest social media tools. We will discuss the importance of and how to develop content that drives sales; mobile websites; QR codes and the fastest growing social media sites in the industry: Google+, Pinterest, FourSquare, Instagram and Houzz.
My co-presenters are Kelly Fink of The Providence Group and Paula Huggett of The Bokka Group. We've each spent lots of time preparing for the seminar, and Read More→