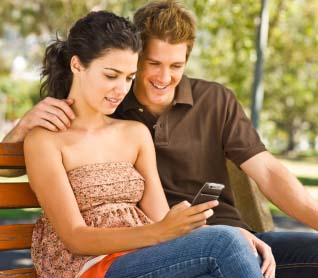 A recent study from Pew on texting reveals that teens preferred method of communicating is by text. The study shows that boys typically send and receive 30 texts a day, compared with girls' 80 messages. The one exception is Girls 14-17 who typically send 100 or more messages a day!
Women have always been the more social or chatty of the two sexes, but it seems that Chatty Cathie is being replaced by Texting Tammy.
Overall, girls more fully embrace most aspects of cell-phone communications:
86% of girls say they text message friends several times a day, compared with 64% of boys.
59% of girls call friends on their cell phone every day, compared with 42% of boys.
59% of girls send text messages several times a day to "just say hello and chat," compared with 42% of boys.
84% of girls have long text exchanges on personal matters, compared with 67% of boys.
76% of girls text about school work, compared with 64% of boys.
Among all teens, texting is used for many reasons, including communicating with friends and family (95%), reporting locations (89%), and coordinating meetings (85%). I'd say let's "hear it" for the girls, but it seems that even girls are opting for less chatty options.
For more information on how I can help you reach America's largest buying group – women – call me! 770-383-3360 or use the contact form on this site.