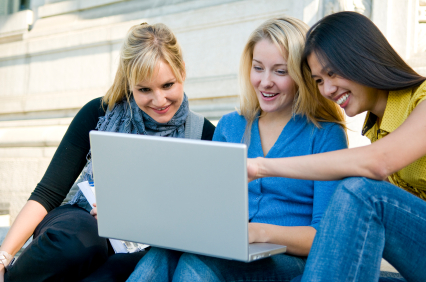 In this month's issue of Builder magazine, Editor in Chief Denise Dersin talks about the new face of housing. A recent report by real estate advisory firm RCLCO reveals that the role of women not only is changing, but has changed. In 1978, 60-percent of all college graduates were men. Today, 60-percent of all college graduates are women and they are also now the majority in the workforce. RCLCO predicts that by 2015, WINKS (Gen Y women with incomes over $50,000 a year and no kids) will dominate the urban landscape. So, what is SHE looking for? She prefers urban or urbanlite areas for both home and work. She wants to live in a walkable area with convenience to transit and she is willing to pay a premium to get what she wants. Dersin closes her article by saying "the most critical imperative (and perhaps the most difficult)? Figure out what women want. . . "
Women influence 91% of home sales – so are you doing everything you can to attract them in your online marketing and onsite presentation?
This year at IBS, I'll be presenting "The Sisterhood of the Traveling Laptop: What Women Want Online and Onsite" with Meredith Oliver and Kerry Mulcrone. Our session will show you how to appeal to the "power of the purse" with your website, social media marketing and onsite demonstration. Discover how to bundle your home's convenience, health and safety features into an irresistible package designed for today's multi-tasking woman. Join three of the industry's top coaches to learn the inner secrets of appealing to these powerful decision makers.
Save the date, we hope to see you at the International Builders Show in Orlando, Fla.
Date: Thursday, January 13
Time: 3:30 pm – 5:00 pm
Location: West 311 E-F
Level: Intermediate