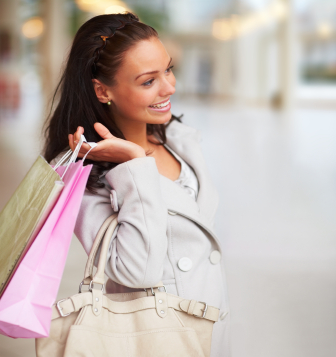 I don't think anyone underestimates the buying power or influence of women.  In fact, I recently Retweeted sheconomy, "Men, The Female Consumer is in Control. Listen or Perish. http://ow.ly/1zjvB." My friend Aaron Hoffman quipped back quickly, "I think we understand that given that there's 20 women's stores to every guy's store in the mall."
Women influence all the major consumer purchasing categories from home furnishings to vacations to new homes. Here are the percentages:
All consumer purchases: 85 percent
Home furnishings: 94 percent
Vacations: 92 percent
New homes: 91 percent
DIY (do-it-yourself projects): 80 percent
Consumer Electronics: 51 percent
So, what is the best way to reach out to this influential demographic? Well, the Internet of course.  Here of the statistics on where you can find us.
An April 2009 Women and Social Media Study by BlogHer, iVillage and Compass Partners shows that women are twice as likely to use blogs over other social networking sites for trusted information. Here are the findings from the study:
75% participate in social networks
55% were active bloggers
20% used twitter
36.2 million women actively participate in the blogosphere weekly
40% consider blogs a reliable source of advice and information
50% say blogs influence their purchase decisions
If you own a small business, now is the time to engage in social media. Start by launching a blog and creating a strategy. Next, interconnect all of your social networking sites together and stay on top of your editorial plan. Let me know if you need help! You can reach me at 770-383-3360.