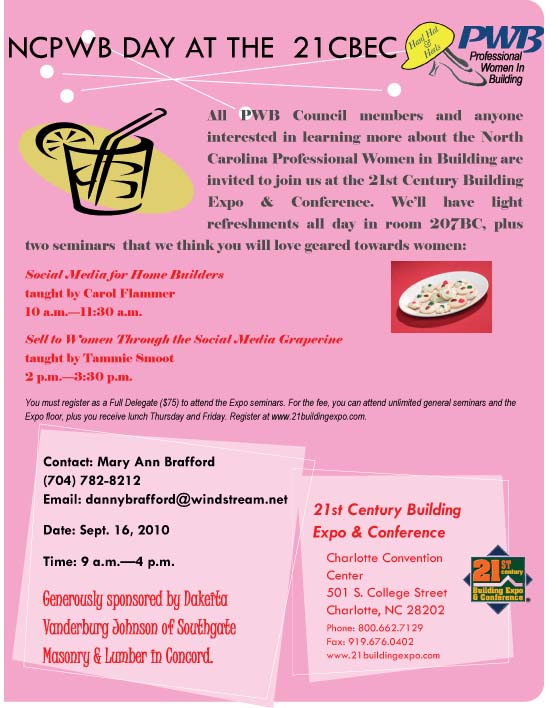 The North Carolina Professional Women in Building will be hosting a hospitality suite on Thursday, September 16 during the 21 Century Building Show and Expo. It is a great time to come out and find out more about PWB membership, and get some tasty snacks.
Additionally, PWB is presenting two seminars geared toward women during the show. Come join us, it should be a lot of fun.  First, I will present Social Media for Home Builders at 10 a.m., then Tammie Smoot and I will present Sell To Women Through the Social Media Grapevine at 2 p.m.
Let us know what you'd like to learn during Social Media for Home Builders! I am more than happy to cater the class to your requests and suggestions!
Don't forget to register for the show at www.21BuildingExpo.com.