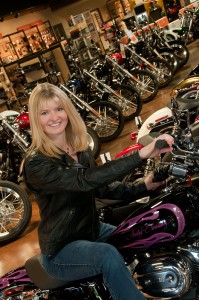 Are you looking to rev up your social media program? With my new book, Social Media 3.0, it will be easier than you think! There are great tips and advice for implementing a strategic and effective social media marketing program. My goal is to help your business take its social media activity to the next level.
You will gain insight on how various generations use social media, effective ways to start up a program and ways to assimilate social media into an effective marketing strategy.
Other tips included in Social Media 3.0 include:
Creating an effective website
Utilizing Facebook's latest features
Engaging markets via Instagram, Tumblr, Google+, Pinterest, Foursquare, Houzz, Linkedin, and other forms of social media
Podcasting how-to's
Running fun, interactive campaigns, and more!
I believe that in this day and age, all consumers can be reached through the power of social media. In a world that is constantly online 24/7, it is important to utilize these tactics in the business context. I hope that through reading my latest book, you can sharpen your long-term strategy, learn how to achieve sales results by effective online communication and really shift your business's online marketing strategy into gear.
My two prior books, Social Media for Home Builders and Social Media 2.0: It's Easier Than You Think, were both top sellers for NAHB BuilderBooks, the publishing arm of the National Association of Home Builders, and I have high hopes for Social Media 3.0, as well. To purchase Social Media 3.0, visit www.MyHomePress.com or call 800-223-266.