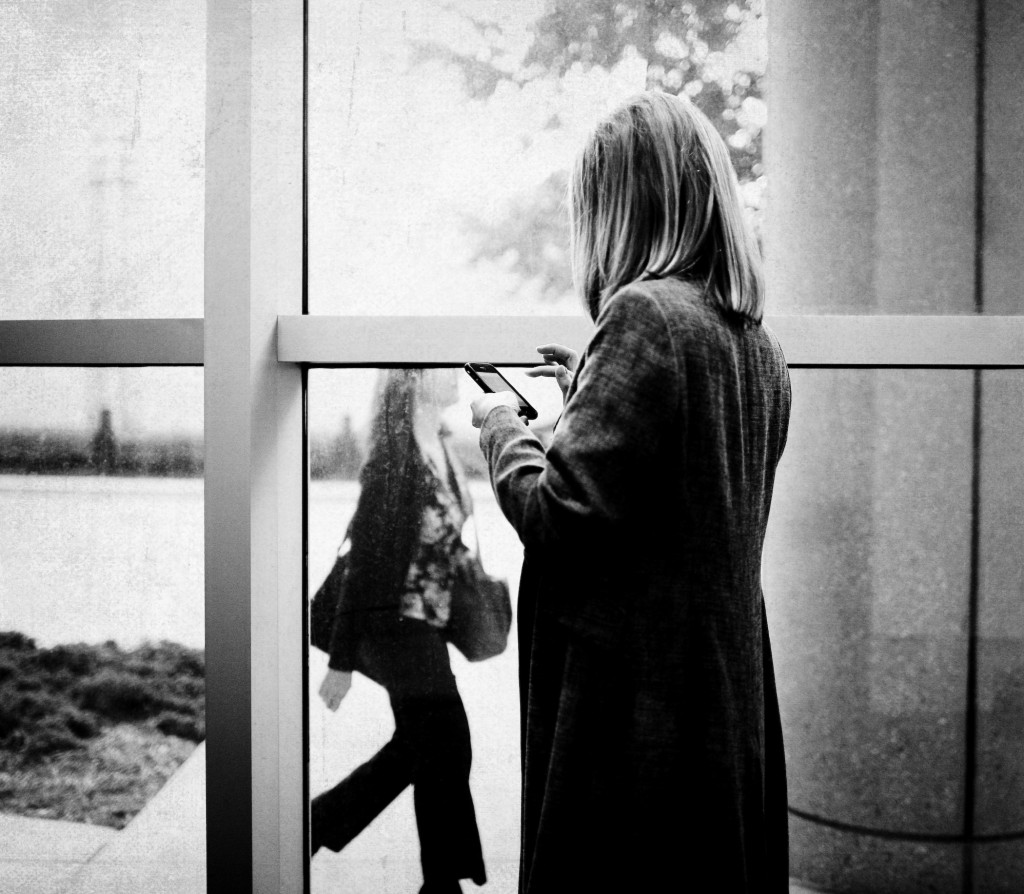 Carol Morgan, MIRM
Author of four marketing books , including my latest,  "Social Media Marketing for Your Business." I consult with businesses on marketing. My specific area of expertise is content marketing, public relations and social media, as well as creating effective strategies that encompass other marketing tools.
I often say that I've been blogging since before blogging was cool. Of course, now folks are saying that blogging is retro. This photo, taken at New Media Atlanta, captures me "clicking" on my iPhone. It certainly illustrates what I do a good part of each day!  Photo used with permission from Erudite Expressions.
To help my clients get more coverage online, I embraced new media in 2005 and launched www.AtlantaRealEstateForum.com in 2006 –  now Atlanta's hottest new home focused real estate blog.
Social media and the Internet bring everything I've been doing for the past several decades in public relations together as part of a more comprehensive solution. You can read more about my experience on the Denim Marketing site. I have worked for some amazing companies from Zoo Atlanta to the Atlanta Botanical Garden to some of the nation's biggest builders, technology companies and product manufacturers.
What I really want to share is how I can help you! My team is results focused, we work with you to build relationships that exceed expectations both online and offline.  We can help you build your social media, public relations and digital (isn't is all digital today) marketing program from the ground up OR we are happy to consult with your team on your existing program.  If you are looking for ROI – return on investment, call us.  We can help with your online reputation troubles or get coverage for you in daily papers or niche magazines.
Let me know how we can help you achieve results!