Seminars
Here is my upcoming schedule of classes and courses. If you are interested in scheduling a consultation while I'm in your area, please let me know.
Jan. 21 – Georgia Association of Museums and Galleries Conference
Feb. 1 – Lake Oconee HBA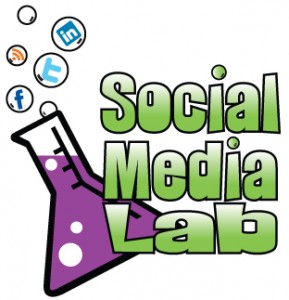 Feb 7, 14, 21, 28 & March 7
Social Media Lab  at Georgia Northwestern Technical College
Set up your sites on Twitter, LinkedIn, Facebook and learn to blog.
Mondays from 9 a.m. – noon
Registration starts at 8:30 a.m.
March 3: Nashville, TN SMC

April 21: The Dunwoody Expo
May 10: NAHB Webinar

May 17: Atlanta HBA

We offer several other courses, visit mRELEVANCE for details.
Additionally, private courses for are available for your chamber of commerce, small business, home builders association, brokerage firm and more. Can me at 770-383-3360 x20 to book.
Where I've Spoken:
21C Building Show and Expo (Charlotte, NC) 2009 & 2010
Atlanta PRSA's Independent Counselor's Forum
BHI Road Show (Atlanta & Jacksonville)
Blue Tangerine "Ask the Experts" Blogging Webinar
Builders Association of the Twin Cities
CREW: Commercial Real Estate Women (Atlanta)
EOC Conference 2009 (NAHB's Executive Officer's Council in Louisville, KY)
EOC Conference 2010 (NAHB's Executive Officer's Council in Santa Fe, NM)
Georgia EOC Retreat
Greater Atlanta Home Builders Association
Greenprints
Greenville Home Builders Association
Home Builders Association of Greater Peoria
Home Builders Association of Richmond
International Builders Show 2009, 2010 & 2011
Lasso Data Systems Webinar
Memphis Area Home Builders Association
Milwaukee Home Builders Association
NAHB Webinar " Sell to Women Through the Social Media Grapevine"
New Media Atlanta
North Carolina State Home Builders Association
Northeast Florida Home Builders Association (May 2009 & October 2009)
PR Camp Atlanta 2009
Professional Women in Building, Birmingham, AL council
RETech South 2008, 2009 & 2010
Social Media Lab: Cartersville Chamber of Commerce
Social Media Lab: Rome, GA
Social Real Estate Chicago
South Carolina HBA
Southern Building Show 2009 & 2010
St. Louis Home Builders Association
Triangle Sales & Marketing  Council
ULI Spring Council Meetings 2009 (Atlanta)