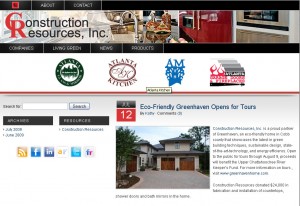 Are you still wondering why you should have a blog? Whether you are a restaurant, clothing store, veterinarian, boutique, hardware store, small business, large business, attraction or school here are the 5 reasons WHY you should have a blog.
1)     Your blog is your basecamp. This is where your social media marketing program starts.  Launching a social mediaprogram without a blog is like trying to drive a car without the keys.
2)     Social Media Optimization. A well-built blog with an effective social media optimization program provides valuable search engine optimization for your main Web site in terms of increased keywords and links.  Don't over look SMO it's the cousin of SEO and the more keywords and links you have, the easier it is for search engines to find your site and ultimately your store or service.
3)     Blogging makes you more approachable by providing a relaxed voice for your company. Unlike a corporate site, a blog encourages conversation Continue reading "Top 5 Reasons Your Business Should Have a Blog"