Visit the mRELEVANCE Exhibit at IBS 2017 in Orlando and SAVE
By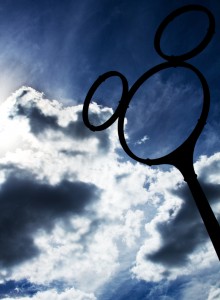 Last year we exhibited for the first time at the International Builder's Show (IBS) in Vegas, and it was such a success that we decided to do it again!  This year, the mRELEVANCE team will exhibit at IBS 2017 in Orlando, Florida — home of the mouse. The show takes place  January 10 – 12 and you will find us at #W5589 in NextBUILD. We are offering some pretty sweet discounts for those that make appointments in advance — see below for more on that.  Additionally, our team will be on hand to answer your marketing questions and discuss ways we can work together to making your marketing great in 2017!
The International Builders' Show is the largest show of its type in the U.S. offering great networking opportunities, educational sessions and the ability to "walk the floor" and browse through aisles and aisles of manufacturers, suppliers and vendors all in one place. We'd love to see you at this fun and beneficial event! Call it Disney magic, if you haven't registered yet, you can receive a FREE pass to IBS 2017; all you need to do is contact us at mRELEVANCE now!
It doesn't matter if you are a builder, developer or manufacturer, establishing a creative marketing strategy is essential to success in today's homebuilding industry.  IBS gives our mRELEVANCE team the opportunity to show you our proven strategies in content marketing, web development, SEO and more that will benefit your company. At mRELEVANCE, we can build a creative marketing strategy for your business, give you an effective voice in your social media marketing, build a new website that drives traffic and captures leads, and so more.
Ultimately, we want to strategically improve our client's results and maximize their ROI and efforts for the future. If you're ready to improve your marketing program, book a meeting with us prior to IBS and receive discounts on the first month of service when you sign a contract. By booking an appointment with us in advance, not only will you receive incredible incentives, but you will also have the chance to fill out a marketing report card to bring with you to IBS. By having that marketing report card, we will be able to discuss in-depth about your marketing plans for the future.
The incentives for meeting with us at IBS 2017 include:
Book an appointment and receive $500 off your first month of service.**
Keep your appointment and earn an additional $250 off your first month of service.**
Sign a contract for a service while at IBS and gain an additional $250 off your first month of service.**
Sign a contract within one month of your meeting at IBS and obtain an additional $150 off your first month of service. **
** IBS 2017 discounts apply only to 12-month contracts and have no cash value.
Come see me during IBS!  I'll be at #W5589 in NextBUILD and I'll be happy to introduce you to the mRELEVANCE team members who traveled to see the mouse with me. We look forward to seeing you, establishing new relationships and building upon relationships with professionals from the homebuilding industry. Contact me at carol@mrelevance.com or call 770-383-3360 to make an appointment with us at IBS 2017 in Orlando today!
Leave a Comment