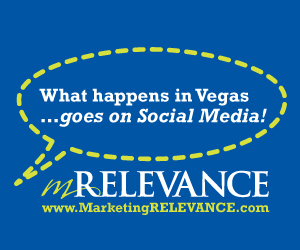 It's Fall! This time of year always means leaves changing, blankets for the horses, less dog hair in the house, lots of football and of course preparation for the International Builders' Show (IBS). IBS may happen until January 19-21 of 2016; but presenters start getting education sessions ready long before then. October and November is when I really start building out the bulk of my presentations, which includes lots of brainstorming, research, information-gathering and actually putting ideas down on paper (okay, not paper, exactly, but you get the idea). We get started now before the holidays hit and our schedules get even more hectic than usual. After all, I have online shopping to do and vacations to plan!
I will be presenting two education sessions at IBS 2016.  On Thursday, January 21, at 11 a.m., I will present "Mobile Marketing – Engage Your Customers via Your Website," in Remodeling Central, with Marketing RELEVANCE managing partner Mitch Levinson. In this session, we'll discuss recent changes in mobile technology, including setting up a mobile-friendly program that delivers information to prospects as quickly as possible, and we will provide guidance on how to use mobile devices to be more effective.
I will also present a Building Knowledge Session, "100% of Your Prospects Are Influenced by the Internet: Now What?" on Tuesday, January 19 at 1 p.m. with Kevin Oakley of Do You Convert.  In this presentation, we'll discuss specific online tactics that are actually working right now, using
case studies from builders across the nation to demonstrate how those tactics are working. This is going to be a really cool session, because the audience will actually get to determine what we present! Of course, we will have several alternate presentations planned. Join me to find out how this turns out!
In all honesty, though, what excites me most about this year's IBS is the fact that mRELEVANCE will be exhibiting at the show. This will be our first time exhibiting at IBS, and we are putting together an awesome booth with some top-notch daily prizes and giveaways. To mark our seventh year in business, our booth will have a fun Lucky 7 theme, and we'll let prospective clients know how to bet safely on their marketing with mRELEVANCE. Visit our booth in the nextBUILD area; it'll be booth #C2665, and you'll be able to meet with seven mRELEVANCE staff members making the trek to Vegas to work the booth and attend the show. The graphic in this post is a teaser for one of our giveaways! If you'd like a koozie that says, "What Happens in Vegas. . . . Goes on Social Media," then find me in Vegas!
On Tuesday, January 19, Mitch will also present a Building Knowledge Session, "The Great Debate: Millennials or Boomers?" at 3 p.m., with Rachel Flint of Hubbell Homes LC, Douglas Van Lerberghe of KEPHART and Jennifer Wallace-Brodeur of AARP. That presentation is sure to be filled with lively, data-packed dialogue you won't want to miss regarding how demographics are shaping communities, and how we must respond.
I want to see you at IBS! Add our presentations to your show planner, stop by our booth, or contact me to set up a time to meet up one-on-one.
Leave a Comment