VEGAS for My Birthday!
By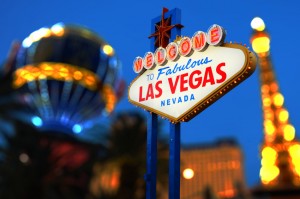 I'm packing my bags and heading to Las Vegas to celebrate my birthday for a week! I plan to ring in my birthday with Britney Spears, Wicked and maybe a little black jack. Well actually I'm going to Pubcon, the premier social media and search engine optimization conference. However, doesn't' it sound like more fun to say I'm that I'm spending the week partying for my annual 36th birthday party?
Pubcon, a Forbes must-attend conference and an Inc. top conference for growing your business, is one of the biggest international gatherings of SEO and social media innovators ever assembled. This will be the third year that the mRELEVANCE team has attended the conference.
I'll be able to learn more about the trends in social media and SEO and am expecting to come home with valuable new ideas and solutions for our clients. The rest of the Vegas fun is just the icing on the (birthday) cake!
Leave a Comment