Happy Anniversary mRELEVANCE
By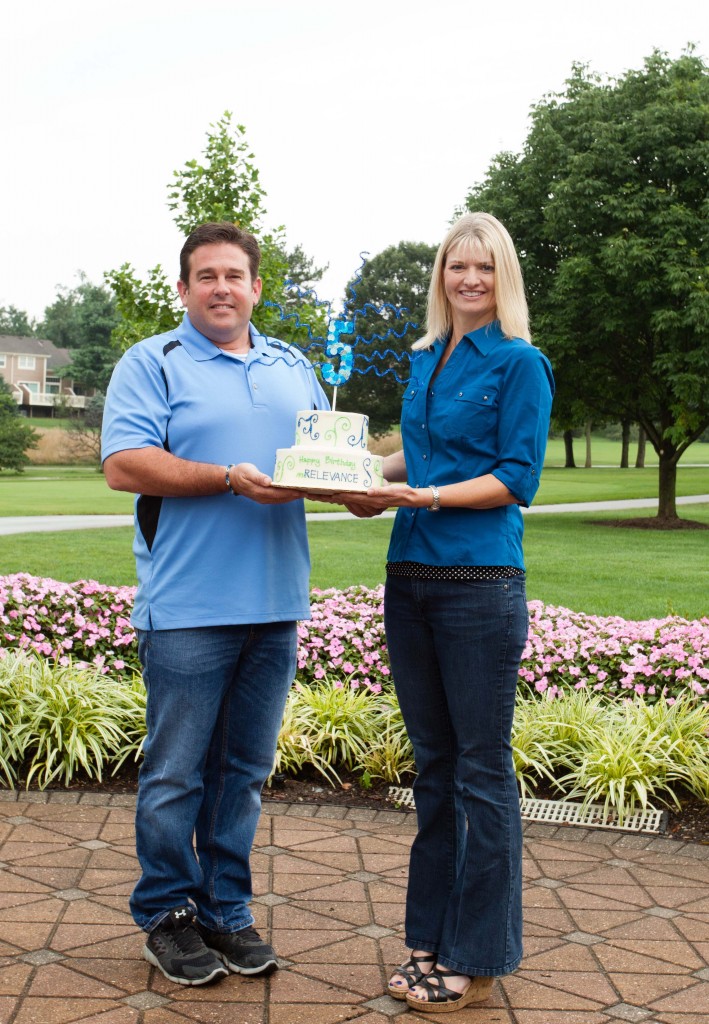 What a milestone! mRELEVANCE is five years old. We launched the company in the summer of 2008 knowing that the collective knowledge of our two companies (Flammer Relations, Inc. and Mitch Levinson Consulting, Inc. – a combination of 25 years experience) would benefit our clients, and that we were already positioned where other agencies were trying to be.
Mitch and I introduced the two teams to each other and our concept of a unified agency with the "Who got their chocolate in my peanut butter" concept that Reece's peanut butter cups used for so many years in advertisements.  We had a jar of Jiff, a Hershey's chocolate bar and a skit all planned out.  It was pretty funny because the majority of the team wasn't old enough to remember the ad, and they pretty much just laughed at our antics. Luckily, we had the ad available on YouTube as a backup, and they soon understood our positioning.
From there we have grown. I am proud to reflect over the past five years and some of our many milestones:
Today we have a staff of 18 full and part-time employees
We maintain offices in Atlanta and Chicago allowing us to service clients across the U.S.
Both Mitch and I have published books
Several of our Atlanta team members are "be backs" – Laura Craft and Amanda Winters were both on board in 2008 when we launched and after going in other directions, found their ways back home
Our clientele ranges from home builders to medical equipment companies, sporting teams, technology companies, financial services, kitchen and bath products and more
We have won numerous awards for our creative campaigns
Both Mitch and I have spoken to HBAs around the country and at the International Builders Show
I am the vice chair of NAHB's Professional Women in Building and Mitch is the vice chair of the Institute of Residential Marketing
I can honestly say that the sum of the whole is greater than our individual parts. I have achieved many things in the past five years that I would have never even dreamed of, much less achieved. That said, I'd like to personally thank each and every member of the mRELEVANCE team past and present that worked to get us where we are. Most of all, I'd like to thank Mitch for his high expectations and for believing in me.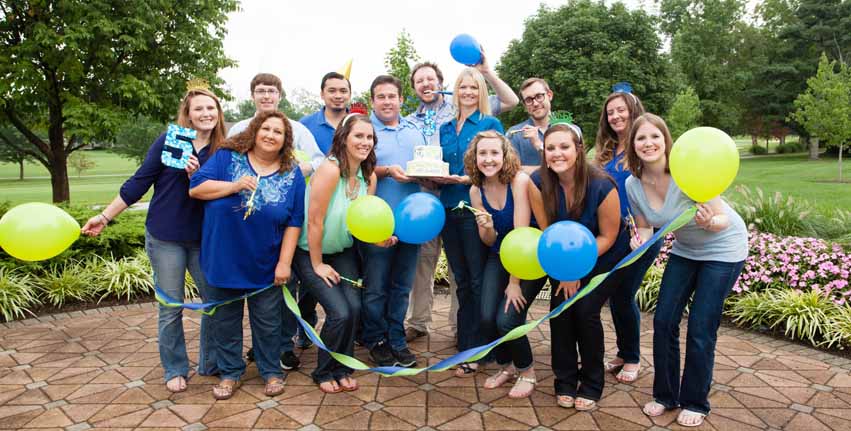 Here is our team at our recent retreat in Lexington, Ky celebrating our 5 years! (L-R back row) Amanda Winters, Kyle Eggleston, Brian Vicencio, Mitch Levinson, Ben Heisler, Carol Morgan, Mike Adamczyk and Julie Johnson. (L-R front row) Lauren Pond, Laura Craft, Melissa Stocks, Courtney Rogers and Delaney Langston.  (Not pictured) Ricky White, Chris Corbett, and summer interns Bailee Garwood and Alexa Griffin.
Our goal remains simple; we want to make sure that all of your company's marketing is relevant. As a full-service marketing, communication, interactive agency, our service offering includes web and blog design and development, public relations, search engine optimization, social media management, reputation management, graphic design and more.
Please feel free to wish us a happy anniversary by commenting on my blog or following us on Facebook at www.Facebook.com/mRELEVANCE  or Twitter @mRELEVANCE
Leave a Comment