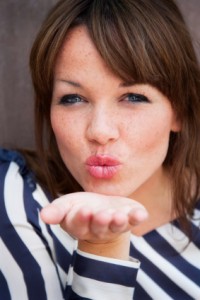 Want to make your employees LOVE you? Recently I asked members of Professional Building Women LinkedIn group for the Quirkiest Things that Business owners do to keep employees happy. I received some fabulous responses and thought it would only be fair to share! (If you are a member of the PWB LinkedIn group, you can click through on these links to learn more about the people who are featured. If you are not a member, please join us!)
Todd Lincoln • I grill lunch or an early dinner for everyone on our job-sites, and make ice cream when it is really, really hot.
Linda Hebert • One of my sales agents was complaining that the stress of the market was taking a toll on her appearance and she couldn't afford to do anything about it. I Really needed one of our models to sell at a price at the high end of a very tough market. Incentive? Botox. Outcome? Success! ….. And a very happy, motivated and younger looking, agent.
Terri Everhart • Take a 'lunch' break at the local driving range – – everyone gets a bucket of golf balls to swing out some aggressions. Doesn't take much to organize this event; just pick up and go. And it's fun for every level of golfer.
Katie Middleton • Once a quarter, we host Bingo Day with a potluck. The Bingo cards are themed around season or a holiday and our well experienced receptionist calls the "spots" through our phone system. Winners are given their choice of prizes from a selection of fun and unusual gifts. It's great for morale to hear the laughter, BINGO, and all the other comments that come, especially when the same person keeps winning. We really have a good time and our customers get a kick out of it too.
Jenn Engle • We often do things such as bring in donuts, buy them lunch or dinner, keep a stash of candy bars, have family fun nights with pizza and a band, hold a safety meeting at an upscale place they have never been to, but I think the thing they all like the most is when we framed their certificates and hung a copy on our wall and gave the other one to them. They really feel like they are part of the team and so do we!
Amy Martino • This one is not quirky but very broad thinking. At the company I used to work for, the principal would go to the farmers market every weekend and bring in boxes of fruit. It would be gone in two days, but addressed healthy lifestyle while making everyone happy! In the opposite spectrum, years ago another company had a vending machine which they filled with beer. Happiness comes in many ways.
Darylene Dennon • In the summertime, on a very hot day we have brought cold watermelon to the job site and announced we are having a watermelon break. Needless to say this a surprise.