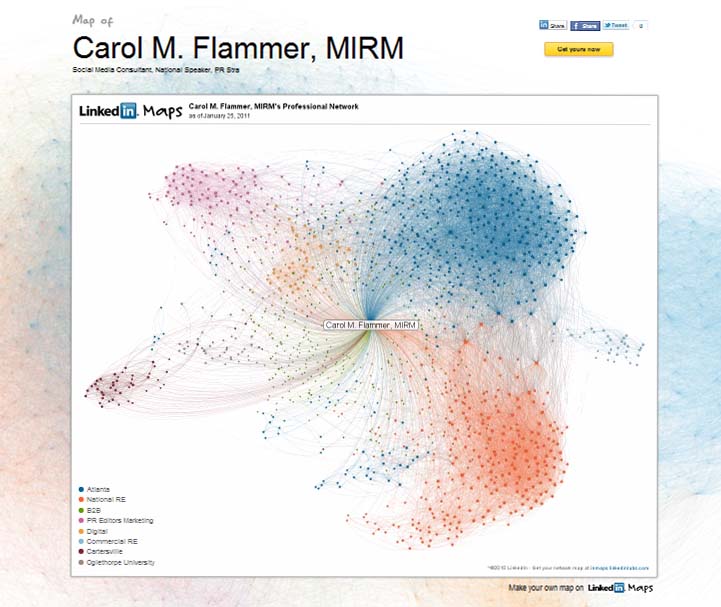 Remember all the cool patterns we made as kids on the Spirogiro? Well, LinkedIn has a cool new tool that will remind you of  your childhood, while at the same time allowing you to visualize your LinkedIn network. My LinkedIn Map is pictured here.  It is interesting to be able to picture the interconnectivity between all of my social networks, yet see each of them distinctly! I love all of the colors and patterns.
If you want to create one of your own visit Linkedin Labs and follow the directions!
If you are too young to remember the Spirogiro, guess what? They are still available at Amazon. Of course they call them Spiral Art now!
Leave a Comment