How Internet Marketing is Like Candy Corn
By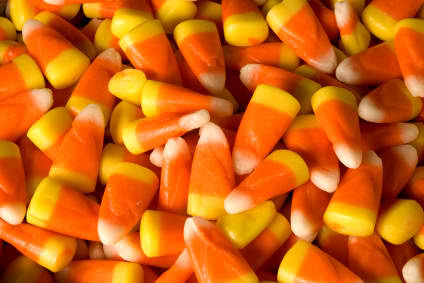 It's that time of year again. The trees are starting to change colors and the leaves are falling to the ground. The weather has cooled off a bit and perfect fall days have set in (at least in the South). Football season has started, and the thrill of Trick-or-Treating is in the air. I absolutely love this time of year, especially Halloween. After all, it is the only time of year that you can dress up and be anyone you want and then go knocking on doors for candy.
When I think of Halloween, I think of candy corn. Sweet and tasty, it melts in your mouth. Every individual piece is colored the same, yet has slight variations in size and texture. Some may even be a bit broken or cracked. Candy corn is like Internet marketing! It is comprised of three colors, much like successful Internet marketing is comprised of three parts.
SEO or search engine optimization – How will they find you if they don't know your name? When they Google  your main keyword phrase, do they find you or a competitor? Have you fully optimized your blog and your website? Do you have a comprehensive keyword strategy?
Content – having proper content that utilizes your keywords and engages your buyers is tremendously important. Is your content sweet like candy corn? Does it keep them reaching in the bag for more?
Social Media – Can your buyers actively engage with you online? Can they ask you questions? Will you answer? Have you created a program desirable enough to keep them engaged?
Of course you can eat candy corn and you can't eat your Internet marketing program. What is your favorite Halloween candy? And, what is your favorite part of your Internet marketing program?  Please share it!  In the mean time have a safe and happy Halloween!
Leave a Comment