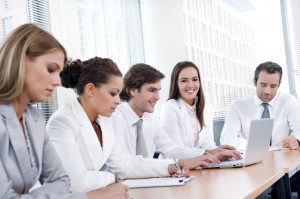 If you are a woman, and statistically we know that about 50-percent of you are, here are some social media sites you may want to check out! We discovered many of these Web sites last fall while putting together the "Sell More Homes to Women Through the Social Media Grapevine," a program presented by myself and three dynamic women at the International Builders Show (IBS). If you are a man (and 50-percent of you are), this is a great way to find out what makes women tick and how to market to us!
Blogher – The community for women who blog
www.blogher.com
Girls in Tech – A network for women in business in the technology space
http://girlsintech.net
MillionaireMoms – the art of raising an business and a family at the same time
www.millionairemom.com
MomConnection – Opinions and advice for today's moms
www.momconnection.com
momslikeme – local moms network
http://momslikeme.com
She-conomy – a guy's guide to marketing to women
http://she-conomy.com/
TwitterMoms – The Influential Moms Network
www.twittermoms.com
Woman-Centric Matters – What Women Want
www.womancentricmatters.com
Women on the Web – focused on professional women in top business rolls
www.wowowow.com
Enjoy this list and make sure to let me know your favorites, or add ones that I have missed.
Thanks for visiting my blog, please let me know how I can help you build an effective online program. Contact me carol (at) mrelevance (.) com or 770-383-3360. See you online!
Leave a Comment