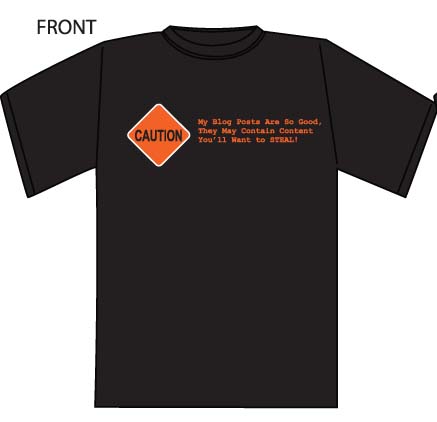 Do you create GREAT blog content? Do you find that others love it too? In fact they often love it enough to steal it and post it verbatim on their own blog or website! Well, you are not alone. After having numerous posts copied and pasted word for word from our beloved Atlanta Real Estate Forum to other sites, we decided to create these clever shirts (Well, we think they are clever anyway, Let us know if you like them too!).
The front says, "My blog posts are so good, they may contain content that you'll want to Steal!"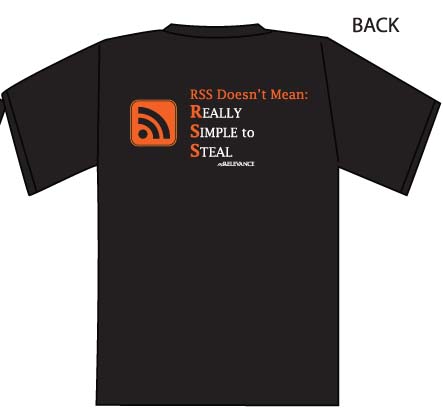 The back says, "RSS does not mean Really Simple to Steal."
You can have one too for the low, low price of $20 (includes shipping).  Just visit mRELEVANCE to order one. Make sure to enter your complete address so we can mail it to you along with your preferred size M, L or XL.
Let the world know how proud you are of your blog content with a fun RSS tshirt from mRELEVANCE.
Leave a Comment