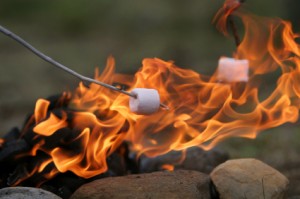 REtechSouth is right around the corner!  But if you have procrastinated and not bought your ticket, no worries, there is still time to register. REtechSouth is March 25 and 26 and to make it easy, here is the link to my ReTech discount code!
During REtechSouth mRELEVANCE is sponsoring New Homes Camp on Thursday, March 25 from 9:30 a.m. – noon. Bring your tent and we will supply the s'mores, ReTechSouth's New Homes Camp focuses on how you can use blogging, social media and other tech tools for a competitive advantage. Whether you are a marketing director, new homes sales agent, broker or are simply interested in learning more about the new homes industry, be prepared to leave new homes camp with a notebook or laptop full of ideas. This is one not to miss adventure in new technology. Bring your business card for raffle prizes to be given away throughout New Homes Camp. Check out our All Star line up and make sure to select New Homes Camp on your ReTech Show Planner.
Take Aways include:
•    Positioning your blog as the engine of your social media program
•    How to sell to the savvy dot com consumer
•    Interacting with consumers through Trulia Q&A and your Trulia blog
•    How to position your social media content to show up higher in the search engines
•    How online conversations can lead to building long-term trusted client relationships
•    The most commonly used social media tools for engaging customers
Here is the complete schedule for New Homes Camp:
9:30 – 9:50
Carol Flammer, mRELEVANCE – Forget the Bling: It's Time to Blog
9:50 – 10:15
Meredith Oliver, Meredith Communications – Selling to Dot Com: Follow Up Until they Buy, Die or Get a Restraining Order
10:15 – 10:35
Tice Burke, Trulia – Beyond Listings: Interact with Consumers on Trulia
10:35 – 11:00
Mitch Levinson, mRELEVANCE – The Intersection of Social and Search
11 – 11:45
Paul Chaney, Author of The Digital Handshake – The Digital Handshake: Proven Strategies to Grow Your Business
11:45 – noon
Q&A
Forget the Bling: It's Time to Blog
There's more to social media than Facebook, Twitter, Posterous and Linkedin. While these sites are certainly "hot" today, don't get distracted by the bling-bling of sites that you don't own. Find out how to make your blog the engine of your social media program for an effective tried and true strategy that will take you from 0 to 60. Carol Flammer, author of Social Media for Home Builders: It's Easier Than You Think shows you how your blog will power the social networks and make your entire program easier to manage and get results!
Selling to Dot Com; Follow Up Until they Buy, Die or Get a Restraining Order
It's five o'clock…do you know where your Web site leads are? How well do you convert your eLeads into eSales? This seminar is for sales agents who want to: 1) Improve follow-up response time and frequency, 2) Set more appointments with eLeads and phone calls and 3) Convert more eLead appointments into eSales. Fast paced, fun and content rich, Meredith will give you six strategies to help you respond better, quicker and faster to your walk-in traffic and Internet leads. Stop sending massive eblasts that get little response and leaving boring voicemail messages! It's time to put the fun back in follow-up! Learn how from Internet marketing expert, Meredith Oliver!
Beyond Listings: Interact with Consumers on Trulia
You've claimed your listings on Trulia, but have you looked beyond that? With 6 million users a month, how can you interact with them so that they know about your homes and communities? Tice Burke, Manager of Strategic Partnerships will show you how to meet buyers on Trulia. Learn how to engage your next buyer through Q&A and launch your Trulia blog – It's Free!
The Intersection of Social and Search
Google is working to make search more social. What can you do to optimize your social sites to show up higher in both the search results and the social search widget? How do you know where you should be, how to optimize your status and how to know it is working? Mitch Levinson of mRELEVANCE will help you learn how social media sites can help you control what consumers find when they search for your company and communities.
The Digital Handshake: Proven Strategies to Grow Your Business Using Social Media
Even today's most successful businesses are seeing shrinking returns on their advertising and marketing dollars. The Digital Handshake explains why advertising and marketing are losing their effectiveness and how to solve the problem using social media to corral elusive consumers. It explains the best practical business applications in current use and how you can use them to ramp up your business. Using case studies gleaned from real businesses, author Paul Chaney shows you how companies both large and small can tap social media to mitigate market changes and reap valuable business benefit in the real world.
Leave a Comment