Who Got Their Chocolate in My Peanut Butter?
By
Carol Morgan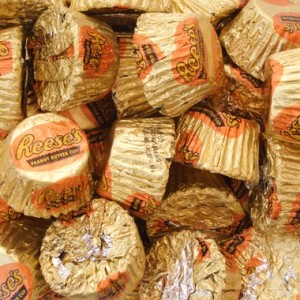 This article first ran as a MIRM Profile on NSMC eNews in October 2009.
How did earning your MIRM influence the creation of the company mRELEVANCE?
Mitch Levinson, MIRM, CMP, CSP and I met for the first time at the 2007 IRM Commencement Breakfast, the year we received our MIRM designations.  Ironically, Mitch had lived and worked in the Atlanta market for 10 years prior to moving to Chicago — where he is now based — but we had never met before! We both attended the NAHB Spring Board of Directors meeting that year, and Mitch gave me advice on some Web site improvements I was making at the time. Soon after that, his company (MLC New Home Marketing) started doing the SEO for my two sites – Atlanta Real Estate Forum and Flammer Relations. Then MLC New Home Marketing hired Flammer Relations, Inc. to write press releases for their company and help with content on their blogs.
This is very much the "who got their chocolate in my peanut butter story," as the two companies, Flammer Relations and MLC New Home Marketing, complemented each other nicely. Flammer offered content and a strong knowledge of how to blog and moderate sites to attract the search engines, while MLC could build fully-optimized Web sites, blogs and offer a myriad of other Internet marketing services. The two companies first launched Top Builder Blogs and started building blogs for builders and developers. After awhile, we just got tired of having contracts with three signatures, and it became obvious that we had the "secret formula" for where the market was heading. After only three weeks of meetings and branding, we launched mRELEVANCE at the Southern Building Show in June 2008, with the ink barely dry on the LLC.
On our website we say, "It's a fusion of creative and analytical…of real world and cyberspace…of Midwestern wit and Southern hospitality…of artists and, well, computer geeks. It's mRELEVANCE, a real estate focused marketing firm designed to meet builder and developer needs in a changing marketplace."  This is a great summary of who we are and why we are, but in the end, it is all thanks to MIRM and to building relationships.
What aspect of the MIRM designation has most impacted your career?
The benefit of MIRM can not be easily measured. The contacts that I have made through MIRM are priceless. I can easily name 15 people that have become part of my circle of friends nationally that I would have never met if it weren't for the MIRM designation.  Not only did I meet my business partner, Mitch, but I have friends in other cities and other markets that I talk to on a weekly basis to ask questions and share successes.  The key for me wasn't just getting my MIRM, but getting involved at a national level.  Attending Spring and Fall Board of Directors meetings, as well as the IBS meetings has allowed me to get involved and meet amazing people.
What have been the most unexpected benefits of earning your MIRM designation?
The most unexpected benefit of getting my MIRM designation has definitely been the creation of mRELEVANCE. IRM courses teach you to research the past to predict the future.  In many ways, that is exactly what we did when we formed mRELEVANCE. The market has changed, we are building on the past and looking to the future with new tools and new technologies.
Did your case study teach you anything that you have been able to apply in your business? How?
Completing the case study really made me think differently about how communities are built and the research that should go into them. Understanding the way that savvy builders think has certainly helped make my company a more effective part of the marketing team.
Any final thoughts?
Another HUGE benefit of being a MIRM is working with other MIRMs. Several of our clients are also MIRMs.  Kathie McDaniels with Highland Homes met Mitch through MIRM involvement and Kelly Fink with Bowen Family Homes and I took some of the MIRM classes together. Both of these ladies are leaders in the industry and a lot of fun to work with.
Leave a Comment