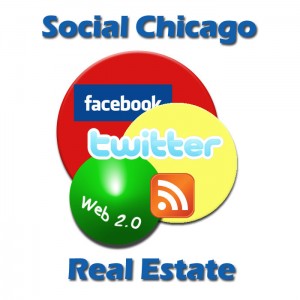 Social Real Estate Chicago is right around the corner. This web 2.0 conference offers something for everyone in the real estate industry. Whether you are just starting to use social networking or have been blogging for years, you are sure to learn something you can apply in your day-to-day job search.  AND if searching for a job IS your day-to-day "job," the afternoon session addresses how to use social networking to make your job search more effective.
The conference takes place at the Abbington in Glen Ellyn on Tuesday, September 29.  It's not too late to get a ticket. . . You can register for the morning or afternoon sessions OR for the entire day. Tickets are just $25/session or $50 for the day.
I'll be speaking on how home builders, developers and others in the industry are using social media to engage consumers, build networks of influencers, reduce budgets and increase sales.
Morning Session Topics include:
Utilizing social media to build your business/brand
Social Media Do's and Don'ts For Business
Tracking Social Media Analytics
Afternoon Session Topics include:
How to find a Job using Social Media
How to Simplify Your Social Media Routine
Twitter – comparing services
Visit Social Real Estate Chicago for more information on this Chicago social media conference for real estate professionals.
If you are looking for information on Social Media for Home Builders, Click this link!
Leave a Comment