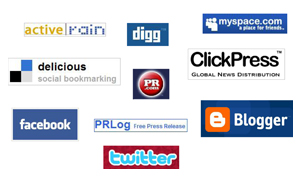 I presented Social (Media) Butterfly at IBS today with Dina Gundersen and Kathie McDaniel.  It was very well received and I am relieved that we had well over 100 people in the room on the LAST day of the show in the LAST session.
We covered a number of tools that we consider the basic building blocks for starting a social media marketing program – a blog, Facebook, Twitter, online public relations, YouTube and Flickr.
If you missed the show, you still have not missed out on this fun seminar, Mitch Levinson and I are presenting Social Media 101 at the Greater Atlanta Home Builder's Association on Wednesday, Jan. 28 from 8:30 – 12:30. There is still time to register!  Hope to see you there.
For more information on Internet marketing seminars at the International Builder's Show, visit mRELEVANCE.
Leave a Comment